What to Look for When Choosing Artificial Intelligence Company for Your Next Project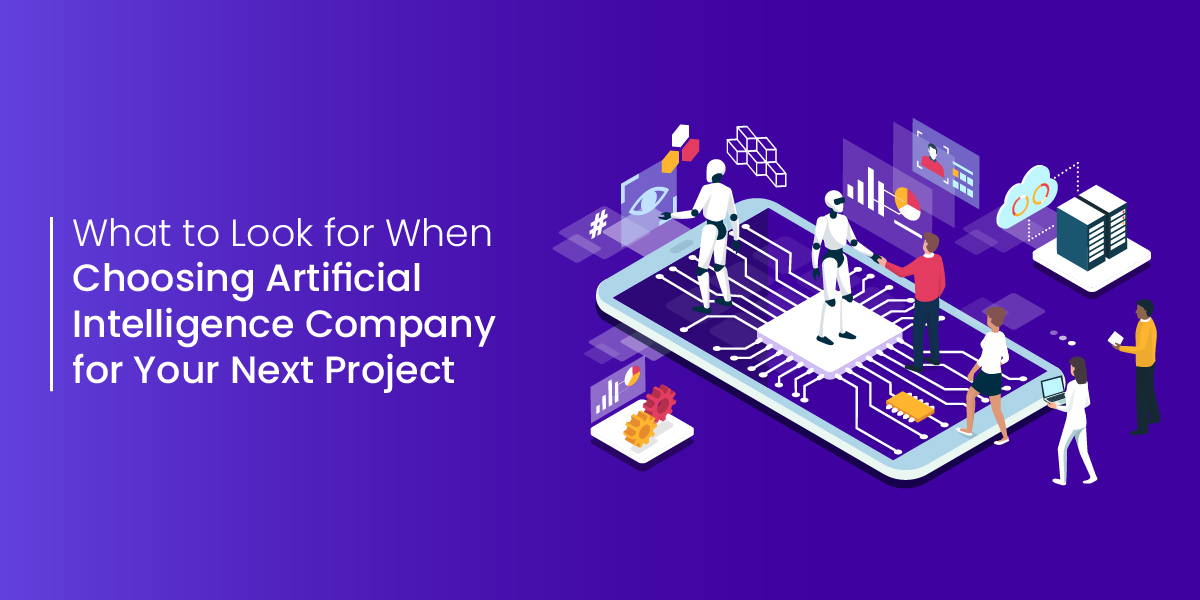 In recent years, Artificial Intelligence (AI) has become one of the most sought-after technologies, with many firms wanting to harness its potential to gain a competitive advantage. From intelligent recommendations for customers to automatically replying to their queries, AI has completely revamped the corporate workflow. Research reveals that the revenues for the AI global market will cross $70 billion in 2023 as businesses seek to implement AI solutions in almost every process to look for new market possibilities. Nevertheless, locating the correct AI business might not be easy to locate the correct AI business because the market is packed with vendors offering diverse AI solutions. This article will focus on the aspects to look for when selecting an AI firm so that a business can make an informed selection that matches your business needs.
What is an Artificial Intelligence Company?
An AI firm is a commercial organisation that primarily focuses on creating and delivering artificial intelligence-based products, solutions, and services. Machine learning, deep learning, natural language processing, computer vision, and other AI-related techniques are used by AI and ML businesses to create intelligent systems that can execute tasks that would normally need human intellect. Google, Microsoft, and Amazon are all great examples of firms utilising AI to make their products and services better and user-friendly.
Why it is Important to Implement AI in Businesses?
Implementing artificial intelligence solutions has become necessary in this highly competitive business landscape, where every firm is looking to maximise its offerings. AI can bring several benefits that drastically improve business operations, increasing efficiency and performance. AI solutions can also positively impact customer experience, for instance, by providing personalised references, faster response time and better customer support by analysing the previous data and information patterns. For this reason, most businesses, especially those that lack dedicated tech teams look for artificial intelligence firms to integrate these solutions.
5 Aspects of Choosing an AI Company
Artificial intelligence solutions have become necessary for every business to revamp its operations. Here are the top five crucial steps every firm must take before signing a new contract with an Artificial intelligence company.
Experience and Expertise
When selecting an AI business, the first thing to examine is its competence and experience in the industry. Look for a firm with a staff of qualified specialists working on AI projects. This team should consist of data scientists, machine learning engineers, and software developers who are familiar with various AI frameworks and technologies.
To assess the company's expertise, review its portfolio and customer list and also request case studies or examples of past AI initiatives conducted by the company. This will clearly indicate the firm's capabilities and whether or not they are qualified to manage the AI-driven project. Another bonus tip when assessing a company's expertise in the field is to get the project plan with all the AI tools and technologies to be used in the transformation. 
Communication and Transparency
When collaborating with an AI consulting firm, transparency and communication are critical. Everyone should select a firm that is clear and honest about its operations, price, and schedule regarding the project. They should be prepared to provide regular updates on the project status and address any questions or issues the stakeholders may have. When assessing an AI company's communication approach, look for attentiveness and listening readiness. A competent AI business should be open to new ideas and recommendations and collaborate with clients to produce a tailored solution that fulfils all requirements.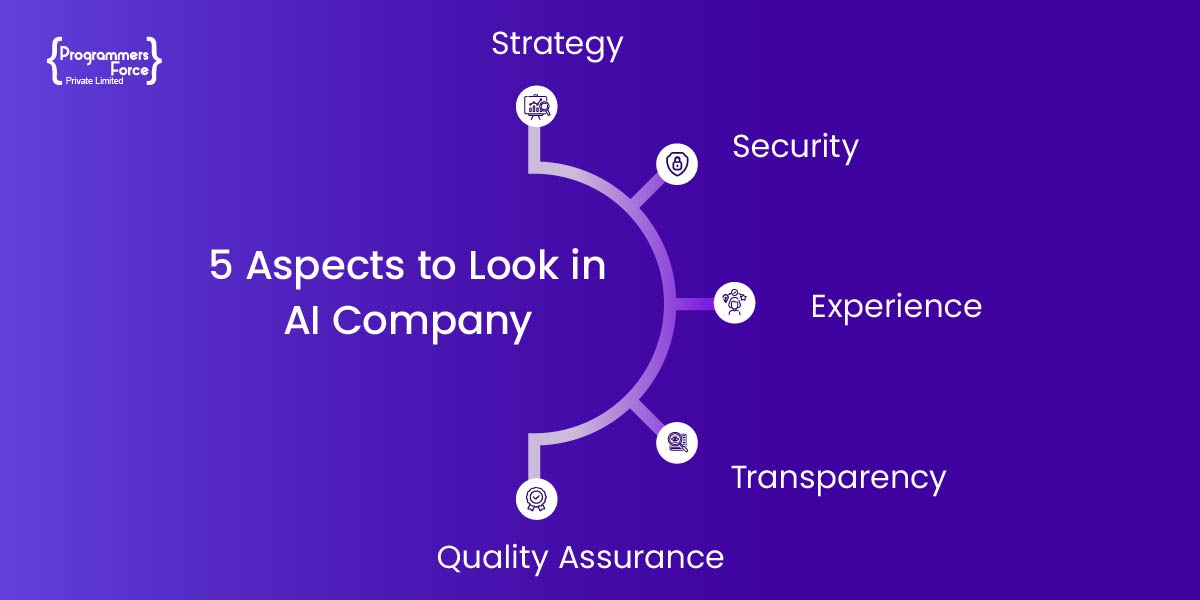 Flexibility and Customisation
Every company has different demands and expectations when it comes to AI solutions. As a result, it is critical to select a firm that can provide tailored solutions to fit on company's requirements. Always choose an Artificial intelligence consulting provider that can customise its AI solutions to specific business aims and ambitions. When choosing an AI business, flexibility is also essential. The organisation should be versatile and capable of adapting its solution to changing needs or situations. For example, if the firm needs to scale up or down the solution, it should be able to do so swiftly and efficiently.
Project Quality Assurance
Quality Assurance is essential in AI projects since it guarantees the solution works properly and produces the required outcomes. Seek a business with strong quality assurance mechanisms in place to test the AI solution. Inquire about the company's testing and validation methods and how they verify that the solution is accurate, dependable, and efficient. They should also supply performance measurements and benchmarks to show you how successful their solution is.
Privacy and Security
AI solutions frequently deal with sensitive data, so working with a firm that values security and privacy are critical. Pursue a firm with robust data security processes in place to secure your information from breaches or unauthorised access.
The organisation should be able to explain its security procedures and how it protects your data. Companies should also be open about their data gathering and processing policies and follow any privacy laws.
How Programmers Force Can Help
Your AI project's success depends on selecting the correct AI firm. By taking the above-mentioned aspects into account, businesses can take wise selections that align with the company's goals and ambitions. To identify the ideal AI partner for your organisation, consider the company's competence and experience, openness and communication, customisation and flexibility, quality assurance, and security and privacy. The Programmers Force is here to provide the best AI solutions, fulfilling all your queries and suggestions. Contact us to get a complete schedule for your next artificial intelligence-backed project!