Top 8 Most Popular Software Development Technologies in 2023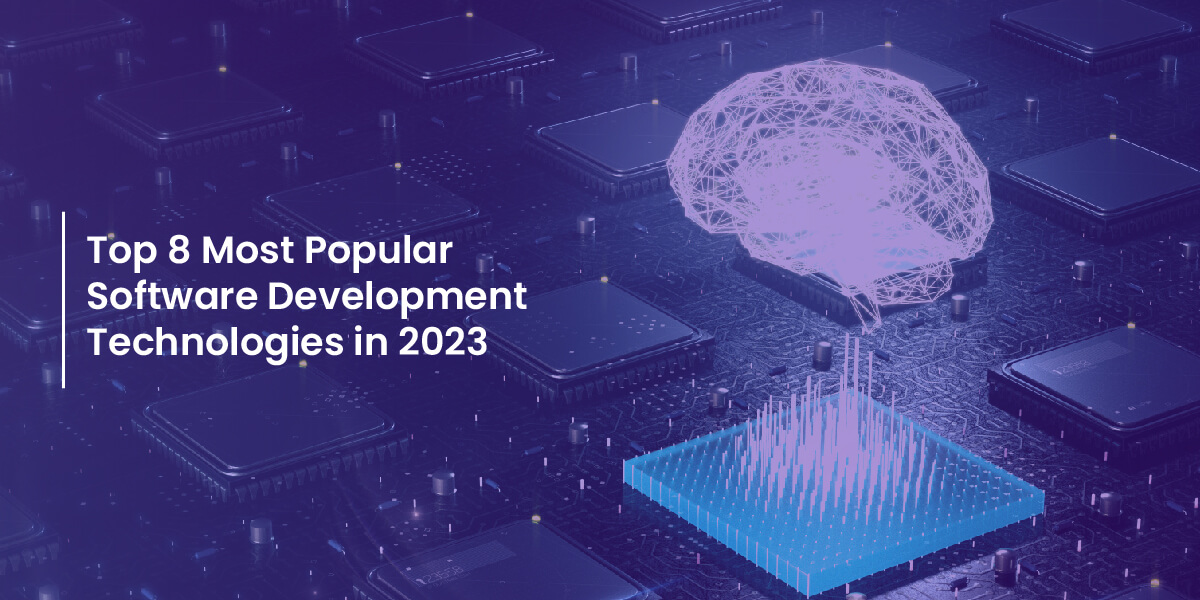 Software development is a growing field in today's world. It packs the potential to change the way things work regardless of the industry it is implemented in. Technology is playing a crucial role in uplifting business operations and resources.
Enterprises are investing enormous amounts in adapting new software development approaches that drastically improve business processes. The global spending on business software is 755 Billion USD which is increasing as technology progresses further.
People looking to pursue their careers in the software development market should look out for these top technologies for 2023.
1. Artificial Intelligence
AI is the hottest buzzword of recent times. It is also referred to as the technology of the future. This year, artificial intelligence will continue to emerge as the most transformative technology.
The practices of ML (Machine learning) are getting advanced with the implementation of new and improved algorithms. With the advent of deep learning, AI-powered systems are becoming more responsive and act with human-like intelligence.
Many industries implement AI-based systems to boost their operations significantly. For instance, in 2015, the automobile market consumed only 8% of AI solutions, while today, it is almost ten times the number, with a further rise expected in the future.
Cybersecurity Solutions
In this fast-evolving tech world, global cyber crimes are increasing at an even bigger rate. The McAfee report estimates that digital fraud losses are over $1 trillion. This number is a significant threat that increases the demand for certified cybersecurity experts to create highly secure software solutions.
Big tech giants are working on entirely new solutions to prevent cyber-attacks and require highly educated professionals to meet the demand—any career in the field of cybersecurity packs excellent growth potential and diverse opportunities for the future.
3. Metaverse
Metaverse is an entire virtual world allowing users to live on the internet. Many tech firms are investing significant amounts in the metaverse as it is one of the founding pillars for the next version of the internet or Web 3.0.
It is the network of shared, immersive virtual reality that will allow people to work and play without leaving their position.
As the metaverse is backed by big tech giants such as Meta, it will create a lot of new opportunities in the future. It uses AR/VR to develop efficient software solutions for providing a realistic experience. Many other brands such as Disney, Hyundai, Gucci, Samsung, and Adidas have identified the potential of metaverse for the future.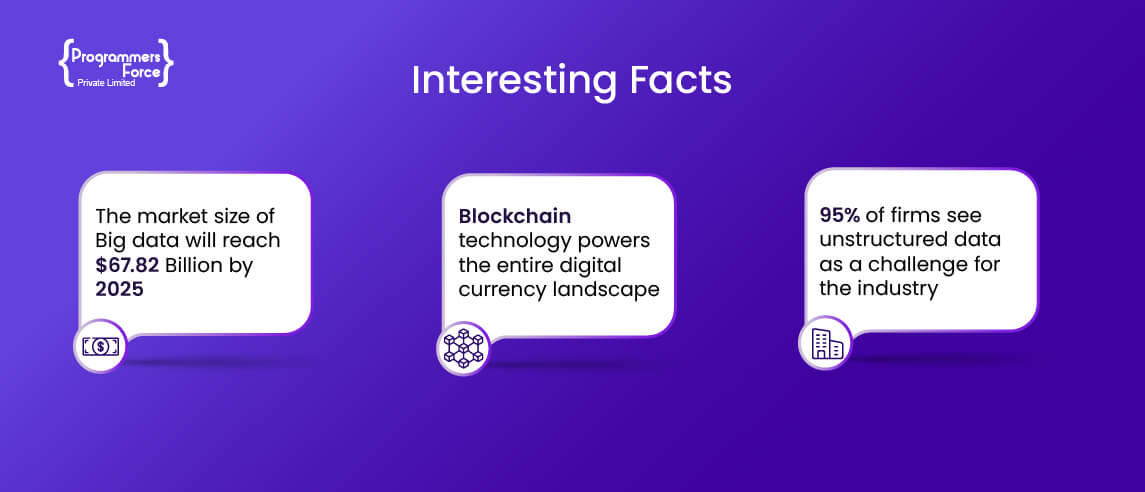 4. DevOps Approach
DevOps is a continuous collaboration between the development and operational teams throughout the software development cycle. This approach is getting renowned because of the efficiency that contributes to the development ecosystem.
The existing development firms are utilising the approach as it makes it stand beyond other tech advancements. The new development stacks and working environments make DevOps an exciting place to be right now and also in the future.
A DevOps engineer earns over $145,000 per year based on the skillset. Many firms are on a hiring spree for people skilled in DevOps, such as Amazon, Netflix, Walmart, Meta, and Etsy.
5. Blockchain
Blockchain is a technology that powers new world systems such as Web 3.0 and the metaverse. Technology is also a main driving force of digital currencies and coins such as Bitcoin and Ethereum.
The average salary of a blockchain developer with a strong skillset in the US is $136,000. Blockchain is a secure solution that will transform the business landscape, especially in the financial sector.
Firms are working on this technology as it provides the next level of encryption to their resources and data.
6. Cloud Computing
Cloud is one of the fastest-growing areas in the field of software development. Many firms are migrating their existing systems from on-premises to the cloud. Cloud computing is an easy-to-use solution that is backed by online repositories.
Firms utilise cloud infrastructure to develop more personalised solutions for their clients. Different sectors are shifting their concerns to the cloud, such as Healthcare, finance and security.
Healthcare firms use the cloud to create curated solutions to provide personalised treatment based on the disease. The financial industry needs cloud computing to streamline its operations.
7. Hyperautomation
Hyperautomation is the part of RPA (Robotic Process Automation) which involves multiple technologies such as AI, ML, and NLP (Natural Language Processing) to automate as many businesses as possible. 
Technology enthusiasts and firms that are working on hyper-automation are making innovative solutions. The average salary of an automation engineer in the US is $127,000, which makes it one of the high-demanding jobs for 2023.
Many prominent firms that operate in the field of automation, especially automobile firms, require skilled individuals to create innovative and affordable solutions. The drive towards technology will lead businesses towards a secure and time-saving future.
8. Data Science
All of us must have heard the word "Big Data" recently. It is the field that lies within the scope of Data science. It is one of the trending topics and an attractive career choice. People working in this field use data as input to create and develop models and algorithms that provide intelligent output. 
The US ranks data scientists at the third number on its list of best jobs in technology. The annual average salary of a developer in the US is a whopping $111,000, and many big names in the tech industry, such as Microsoft, JPMorgan Chase & Co., and Amazon, hire data scientists across the globe.
Where Programmers Force Steps In
The next year promises great learning and growth opportunities in technology. Blockchain, data science, and metaverse are great technologies that pack high potential for the future.
Big tech players invest their revenues and resources in implementing new technologies in their products and services. Programmers Force is also envisioned to offer multiple opportunities for skilled developers to learn and grow in their tech careers.
Our AI-based products and services provide innovation to businesses worldwide. The workforce works in a creative environment to offer the best available development solutions in the market.