Top 5 Most Promising Data Science Trends in 2023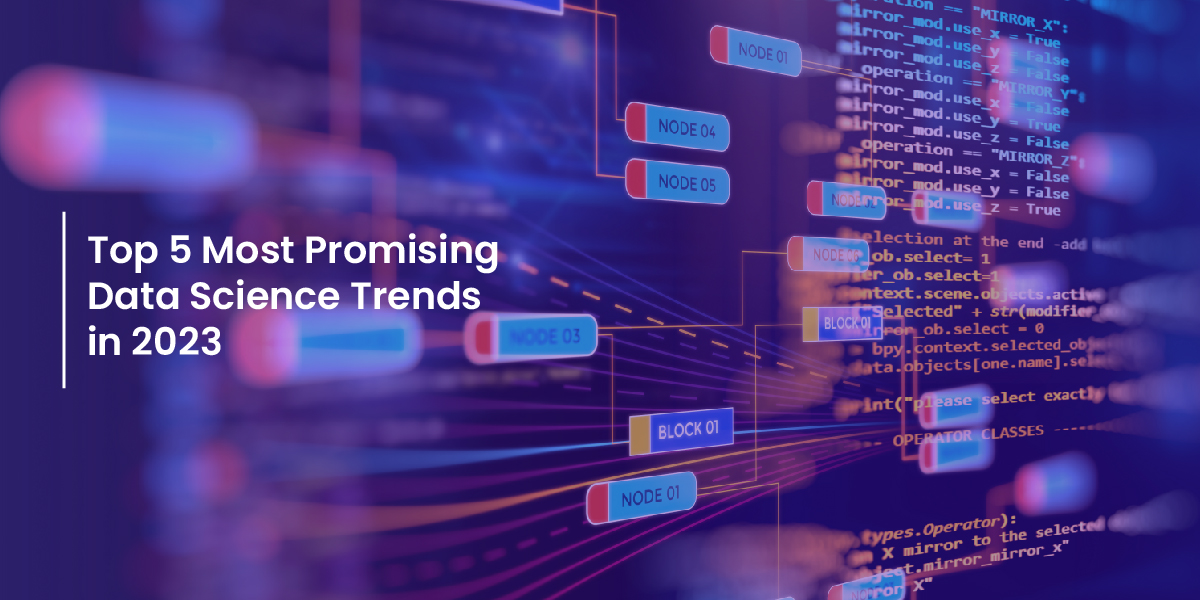 Data is a crucial component in every industry as it allows businesses to analyse and work their way around into the market. In the modern world, data has become an integral cog in the business wheel, leveraging insights and optimising enterprise operations. 
With the introduction of concepts like Big Data, companies are investing enormous amounts in gathering valuable information regarding their customers and the market. This is where data science steps in. It is the implementation of AI practices in data optimisation. The data science global market has grown even in the pandemic era. 
According to the State of Data Science 2021 report, 26% of companies have increased investments in data science. The future promises significant advancements in the data science sector. Here are the top 10 trends that will hugely impact the modern business industry in 2023.
What is the scope of Data Science in the future?
Data science is a promising career as the future will pave tremendous opportunities in the field. The demand for data analytics technologies such as Python is already relatively high and will continue to grow. Because of the problematic nature of data science algorithms, developers get highly competitive salaries and perks, enabling them to ace the market.
Boost in Cloud Adoption
Cloud is the next big thing in the software development industry. Many companies are transforming their operations from in-house to the cloud. This migration onto the cloud infrastructure will significantly improve cost considerations, chip shortages, and scalability. 
Some enterprises have already deployed multi-hybrid cloud infrastructure to concentrate on practical data analysis and processing. According to 68% of CIOs ranked "migrating to the public cloud/expanding private cloud." 
The future will bring new avenues for developers and tech firms to further adopt the cloud, increasing innovation within the existing systems. Data analysis and working insights will get a boost on the cloud, enabling firms to improve business efficiency and product development. 
Data-as-a-Service (DaaS)
DaaS (Data-as-a-Service) is becoming increasingly prevalent among firms for data integration, management, storage, and analytics. 
Embracing DaaS improves a firm's data agility which helps in reducing time-to-insights, ultimately increasing the reliability and performance of the data systems. 
In simpler terms, DaaS is a data management strategy that will become a significant trend, especially among the cloud infrastructure for data processing over a network connection.
Similar to SaaS (Software as a Service), DaaS will become a major cloud computing strategy that involves application delivery to the end users rather than setting up applications locally on the device.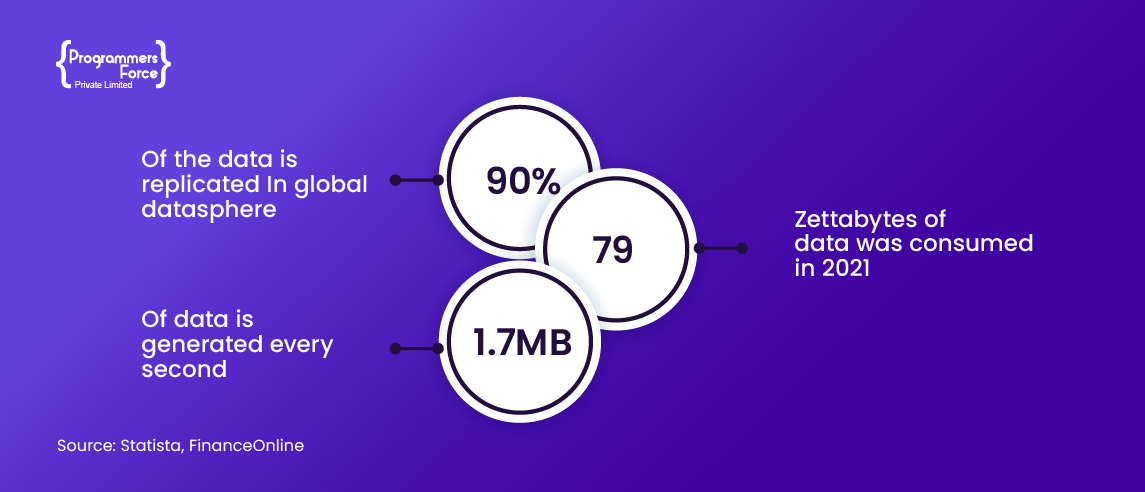 AutoML
AI has become one of the key highlights in the modern world as it powers innovative systems. It is not false to say that artificial intelligence and its core component, machine learning (ML), are the major technology trends to look out for in 2023. 
Automated Machine Learning (AutoML) is a sub-part of AI and is one of the latest trends for driving the democratisation of data science. It aims to transform the business sector by making innovative systems that perform independently, making intelligent decisions and accurate predictions based on customer response. 
The mundane tasks and repetitive work such as gathering information, cleansing, and empowering workforces to act on data-driven insights. In simple terms, AutoML will allow businesses to analyse and draw insights far more quickly than would ever be possible using traditional or manual methods. 
Efficient machine learning patterns such as data visualisation, model intelligibility, and deployment help data scientists revamp the business industry.
Data Governance and Regulation
Data governance is the process of managing the availability, usability, integrity, and data security of enterprise systems. The future of data science holds many new advancements in data governance and regulation.
On an estimate, around 2.5 quintillion bytes of data are created each day across all industries. That is quite a lot of data that shifts attention to the importance of regulation. Extensive data security is not an afterthought, as data governs every aspect of AI and predictive analytics. 
To protect and regulate the data for fair use, enterprises have to look at every aspect of the technological revolution. The future of data science will provide better handling of data privacy. New technology, such as real-time processing and cloud synchronisation, will come into play. According to Gartner, 65% of the world's population comes under regulations like the GDPR (General Data Protection Regulation).
Real-time Data Insights
Data is primarily consumed in search of insights. It provides an overview of what's happening around the market and, most importantly, what competitors are doing in business.
Real-time data is increasingly becoming an essential source of information for the business. Analysing real-time data requires more expensive infrastructure but lays down an interactive foundation to respond to the information as it is happening. 
For instance, real-time analytics will prove a suitable solution for financial firms to track transactions globally throughout the complete transfer channel. In terms of social media, significant players in the industry, such as Facebook, analyse tons of gigabytes of data each second. 
Real-time data processing will be a challenging yet beneficial solution in these cases to serve accurate information on the network.
How Programmers Force Can Help
Data science packs a lot of potential for the future, covering both practical and theoretical applications. Programmers Force's mission-driven digital products and services enable firms to develop and deploy efficient solutions. Data science will become the driving factor in future of technological landscape. The field is growing tremendously fast, and organisations enthusiastically embrace the revolution.  This article discussed the top 5 data science trends that will improve the tech industry in 2023. 
The Programmers Force is on the verge of adopting digital transformation. New trends will completely transform the way of working within workplaces and daily lives by automating several aspects. The increase in data security will also be a plus in the future, as real-time data will improve the basic principles of reconciliation and processing.