Why Do Businesses Need AI Consulting Firms?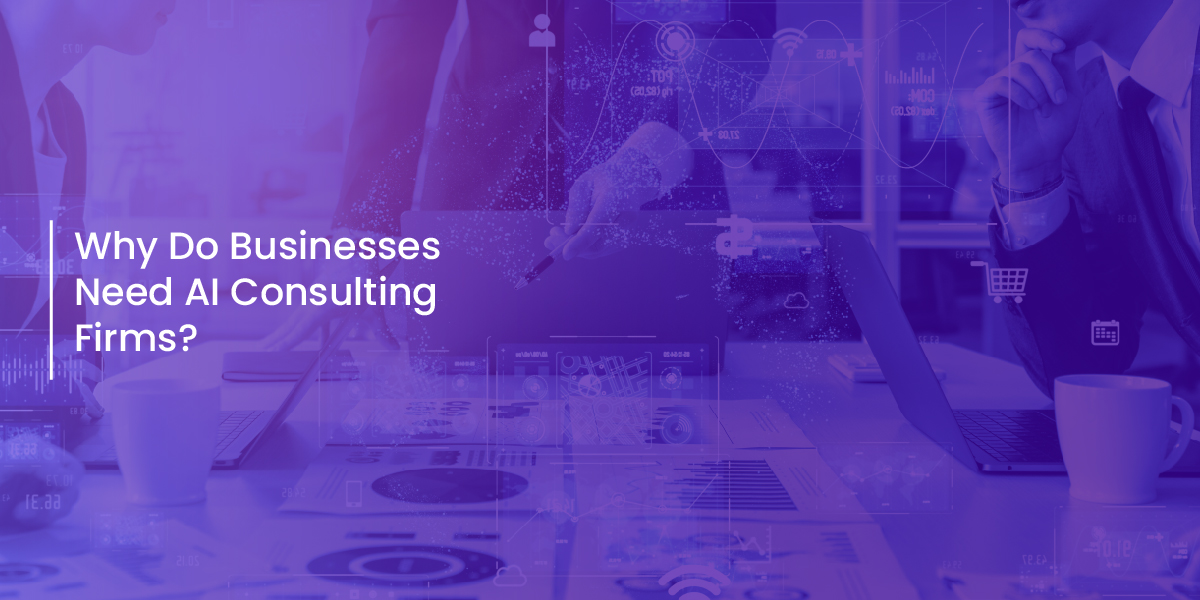 Planning to integrate artificial intelligence and machine learning solutions into your business? For that, everyone needs to have a sound grip on the methodologies of how these fancy technologies work. Those who are new in the field of IT can experience some issues regarding the business's technical aspects.
Fintech, marketing, recruiting, retail, manufacturing, e-commerce, healthcare, and even gaming are just some of the fields that are being revolutionised by artificial intelligence. Many new players, however, lack the understanding and skills necessary for proper AI implementation. Due to this fact, there is now a higher need for advice from those skilled in AI.
Consulting services in the field of artificial intelligence may help map out how AI might improve a company's operations. In 2022, the AI consulting market was valued at USD 92.9 billion and is expected to grow in the future.
What Do AI Consulting Firms Aim to Accomplish?
AI consulting businesses help product firms thrive by providing them with knowledge, experience, and assistance. Consulting companies in the field of artificial intelligence help other firms use cutting-edge AI tools and techniques to advance their own missions and acquire a competitive advantage.
Businesses may benefit from AI consulting by developing a comprehensive system in accordance with the criteria essential to its effective deployment. AI consultants continue to oversee projects and check that internal resources are compatible with code and AI infrastructure.
Advisors in the field of artificial intelligence are crucial because they aid in the following ways:
Create a list of the company's goals
Identify the AI option that will best serve the company's needs
Create and launch an AI-powered app to boost productivity in the company
Promptly educate artificial intelligence to convey knowledge
Setting Up AI Business Strategy for Your Brand
A company must first have a need for consulting services before beginning a project. Many transitioning software projects often fail because they do not address business needs. Identifying the best demographic to target when opening a new location is as important as locating the best possible spot for the future branch. AI consulting has unique challenges since it bridges the consulting and software development industries.
In order to create successful AI projects for your company, companies must first understand the implementation and expansion plan. Businesses may increase profits significantly with the help of AI consultants by automating and streamlining their company procedures and strategy.
Create Model for Your Business Products
For the consultant to properly diagnose the company's issue, the firm must first gather relevant information. After that, consultants could double-check that all data labels are consistent with one another and correct.
Even if data is scarce, firms still have choices like accessing data from the internet, paying for labelling, or trying out cutting-edge machine learning methods like one-shot learning.
Thousands of trials are needed to develop an AI and machine learning model that performs better. Sound knowledge of the company's dynamics, analytical capability, and a willingness to learn from mistakes are all necessary ingredients in this iterative process. Each model is put through a series of assessments measuring its accuracy using the same data set.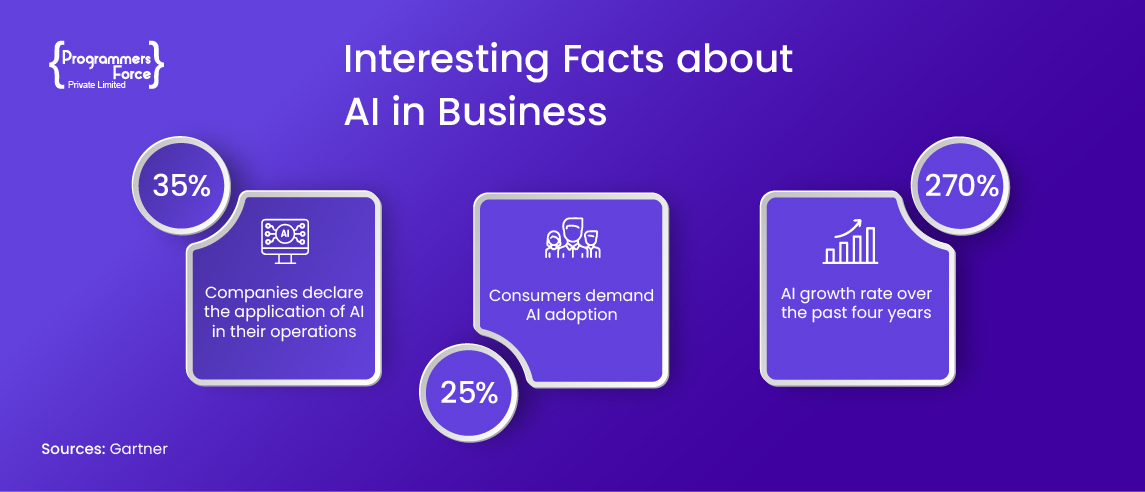 Develop Full Stack Applications For Improving Business Reach
When in production, more time and money are needed for model development and integration. The majority of AI models are already built inside APIs, making it simple to incorporate them into applications.
Creating an application that uses the AI model and incorporates it into existing decision-making frameworks might be more difficult than creating the model itself. Applications need external developer support for integration with current business systems. Scalability and data security concerns must be resolved before the concept can be implemented.
Why Does Your Business Need AI Consulting Services?
While there are many compelling arguments for startups to use AI consulting services, these are the top three:
In order to be carried out successfully, AI procedures, especially machine learning, is a complicated process that needs the understanding of specialists. There isn't enough machine learning expertise at most startups to make good use of it.
The field of artificial intelligence is dynamic and ever-evolving. The ability to adapt quickly to new situations is essential for startups that want to succeed.
Some of the trickiest issues in corporate life may be sorted out with the help of AI solutions. Startups may benefit substantially from AI consulting services since they are generally attempting to tackle arduous challenges.
How to Pick the Right AI Consulting Firm?
AI consulting firms are important as described above. To determine the right company for your business operations there are many factors to consider. First and foremost is the experience in AI solutions implementations. The firm should have a sound grip on what it is doing and also need to have a complete idea of the business audience and its products.
To find such consulting firms, everyone must first research all the available options in the market. After getting a good knowledge of the firm's past records go for a complete AI development plan it has specifically for your business offerings.
Here is a quick check when looking for an AI consulting firm:
Domain experience/knowledge
Problem-solving approach
Right fit for the company
How Programmers Force Can Help?
When choosing the right AI development firm for your business there are many factors to consider. Businesses should evaluate each aspect, as a firm which is not a good fit might take all the effort down the drain.
The Programmers Force is here to ease all your AI consulting struggles. We aim to provide the best-in-class solutions that take your business to new heights. With our specialised AI and ML solutions, firms can take full advantage of digital space, overtaking all of their competitors. We know how to work on principles that are compatible with business working styles and implement technology solutions with the right strategic models.