Machine Learning Consulting: A Guide for Businesses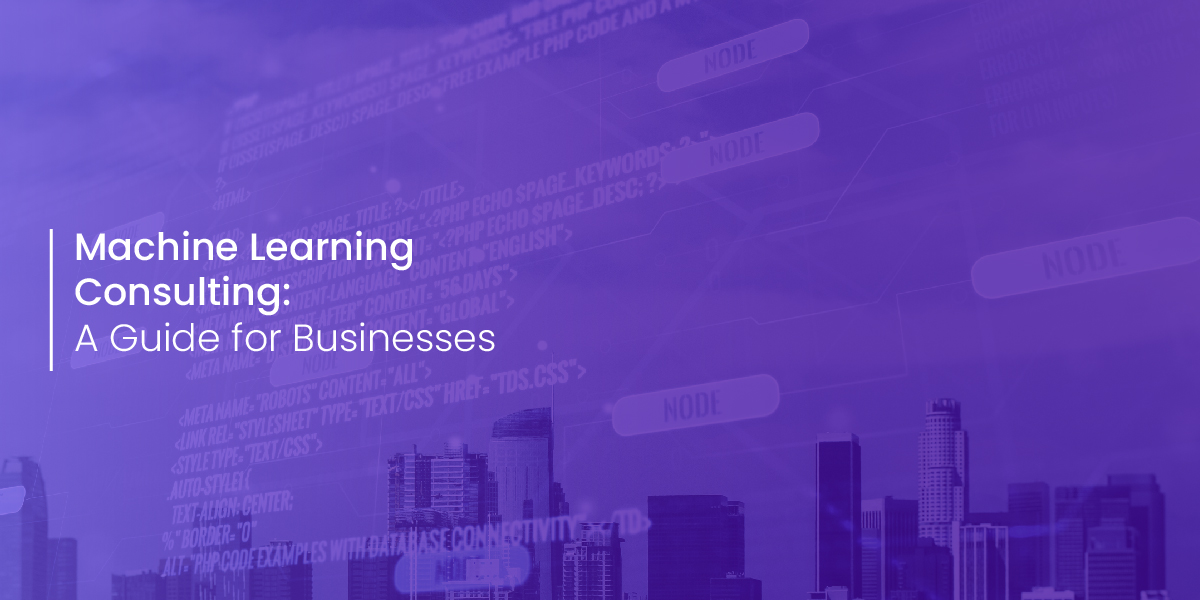 Media outlets often cover developments in machine learning and AI. It's not uncommon to see a business analyst discussing the benefits of predictive analytics on a morning news programme. Facebook and LinkedIn publish AI and data science articles on a daily basis.
There is an abundance of resources online concerning artificial intelligence and big data, leading some businesses to believe that data analysis is the answer to all of their data problems. McKinsey predicts that 30% of employment would be replaced by automation by 2030 thanks to AI and ML.
Previously, we discussed the importance of AI consulting firms. Let's dive a step deeper, moving into implementing machine learning consulting and its importance for businesses.
What is Machine Learning Consulting?
Let's define machine learning to grasp the importance of ML Consulting firms. The field of machine learning is essentially a subset of AI. It's predicated on programming computers to do certain tasks in response to input.
Consulting in the field of machine learning is when a specialised firm advises on how to use AI to improve your company's operations. With the use of AI-trained systems, a machine learning expert can automate processes inside your firm to boost earnings. Consultants in machine learning provide human assistance using various tech mediums.
Why is ML important for Business?
Problems with data have made it very essential to include a human element in the data analysis process. However, crucial information is sometimes unavailable or difficult to get. As a result of these challenges, businesses that require data-driven solutions to their most pressing strategic concerns need the assistance of professionals (consultants) to generate, integrate, clean, analyse, and interpret the necessary information.
Consultants are hired to give advice based on research. Data analysis and presentation, however, are major components of consultancy. According to the task at hand, consultants may be responsible for collecting, cleaning, processing, and interpreting data from various departments within a company.
To make it brief, for people looking to see the results of machine learning in their company, it's the best advantage to employ a consultant who specialises in this field. Their work may grow rather sophisticated, thus proficiency in AI and machine learning is required for any serious attempt to compete.
Here are some important reasons machine learning consulting firms can improve your business scores.
Save Time
Hiring a business that specialises in machine learning may help in saving a great deal of effort. Without prior experience or education in artificial intelligence, managing a machine learning campaign might be challenging. Hiring a well-respected machine learning firm has benefits, including rapid campaign launch and proficiency in all facets of machine learning.
Expert consultants know what works and what doesn't. In the industrial sector, for instance, a consultant may swiftly identify problem areas. A business owner may hire a specialist to execute the work instead of starting from scratch or wasting employee time.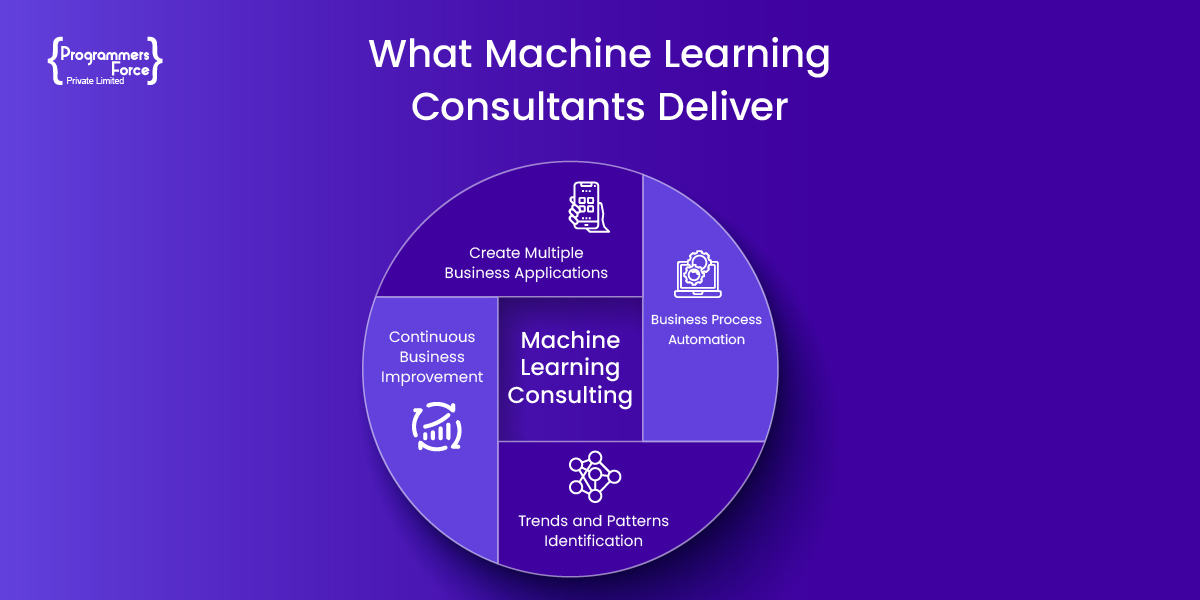 Derive Results
Before developing a machine learning strategy for your business, a reputable organisation will always make an effort to learn about your company, its objectives, and its specific requirements.
Thus, they will develop and execute a machine-learning strategy that is in line with your business's aims and yields the necessary results. A process executed with a complete strategy at hand will surely outperform the competitors and derive desired results.
Generate Profits
When launching a machine learning campaign, having access to a large amount of data is crucial for making educated judgements. Machine learning services are expensive because they need expensive hardware and software.
The cost of hiring a machine learning consultant rises with time because of the access they provide to pricey specialised tools. Furthermore, business owners only pay for the services they really use.
Hiring a cost-effective ML consultant may save a company significant sums of money. In addition, experts with a wide range of specialisations may zero in on specific areas of wasteful expenditure and provide solutions to reduce those costs.
What is the Future of ML Consulting?
The future of Machine learning is bright so as for ML consulting firms. Businesses are opting for AI solutions and tools which make ML services a top priority in the future. The need for consulting firms will rise as implementing machine learning systems right from the scratch is a time-consuming and resourceful process. The future promises a bright landscape in terms of technological grounds, enhancing the abilities of machines to operate and produce fruitful results.
Improved ML Infrastructure
AI solutions, more specifically, machine learning processes get better with time. With self-training and learning capabilities, all modern systems produce intelligent outcomes. And moreover, with improved hardware resources and infrastructure ML consulting firms will become capable of revolutionising complete industries.
Accurate Algorithms
The accuracy of machine learning processes solely depends on the algorithm's precision. In the future, with new technologies and programming languages coming into play, businesses will get more efficient algorithm updates, improving operations and overall business performance.
How Programmers Force Can Help?
It is important for a machine learning consulting business to be transparent about its background, expertise, and methodology. They need to put themselves in your shoes by asking lots of questions, using language you understand and explaining what they plan to do in detail.
Ultimately, your goals will determine which machine learning consultant is the best fit for you. Keep in mind that you should seek teams who have expertise and understanding in the sector you're pursuing, and be sceptical of those that promise more than they can offer.
The Programmers Force specialises in machine learning solutions and aims to uplift businesses, more importantly, startups to perform well in the market.