Programmers Force's Beginners Guide to Cloud Computing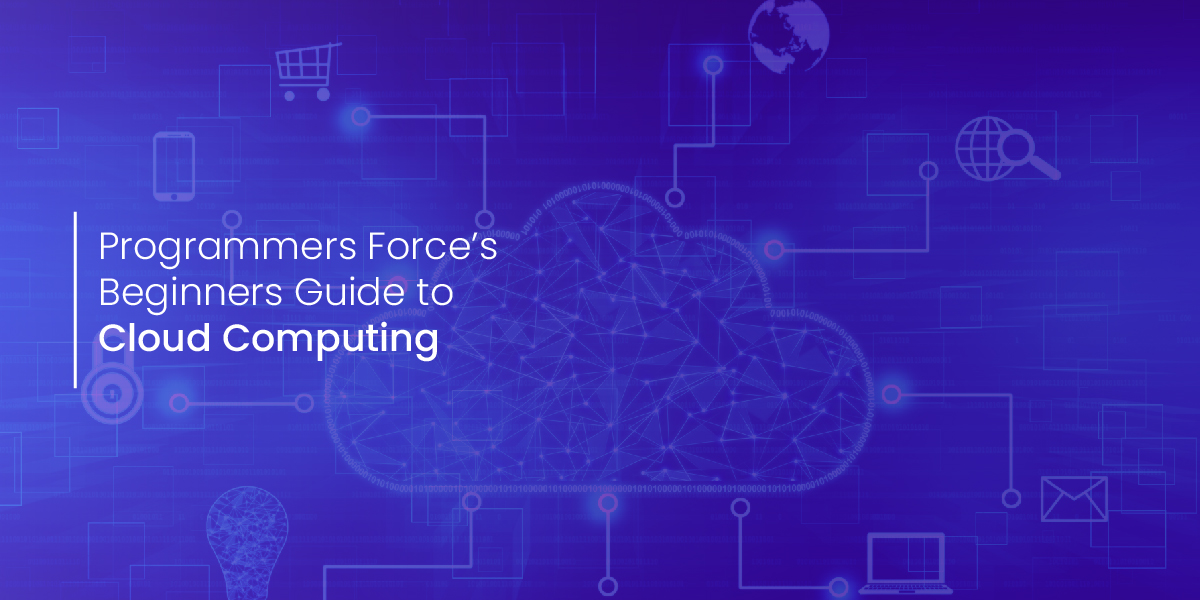 Cloud computing is an emerging concept transforming the tech landscape. In Q3  of 2022, the global cloud infrastructure service spending climbed to $57 billion, adding to the total industry value for the trailing twelve months to $217 billion. The number shows how fast the cloud sector is progressing in terms of development.
Major tech players such as Amazon, Microsoft, and Google are investing enormous amounts in the new era of cloud computing to ensure a successful future.
Businesses are also taking their tech operations from on-premises to the cloud as it is a much more convenient way of communicating and sharing information compared to local storage.
This write-up covers the fundamentals of cloud computing; what is it, and how it is changing the whole technological landscape.
What actually is Cloud?
Simply put, cloud computing is the delivery of computing services such as servers, storage, analytics, databases, and intelligence over networks.
Cloud computing is all about the resources and services, including tools and applications that businesses access to store their data on the servers over the network.
It allows access to information remotely in the cloud or virtual space. Businesses working on cloud infrastructure enable users to store files and applications remotely that can later be accessed from anywhere worldwide.
Types of Cloud Computing
Different types exist in the world of cloud computing. And not one size fits all. For instance, a business would opt for a private solution for managing its core operation rather than a public one. Several models, types, and services have evolved to offer the right solution for business needs.
Three different approaches exist for deploying cloud services.
Public
Third-party cloud service providers have their own public cloud networks to deliver their computing resources. Microsoft's Azure is a good example of a public cloud that allows access to services for managing accounts right from the web browser.
Private
As the name suggests, Private clouds are computing resources exclusive to single businesses or firms. Private clouds are mostly centralised, located at organisations' data centres to ensure information security. Firms go for third-party private solutions when hosting their data in the cloud. Private cloud servers are maintained through private network connections.
Hybrid
The combination of public and private cloud solutions makes up hybrid technology that allows sharing of data and applications. A hybrid cloud provides greater flexibility as it allows efficient optimisation for users' infrastructure and security.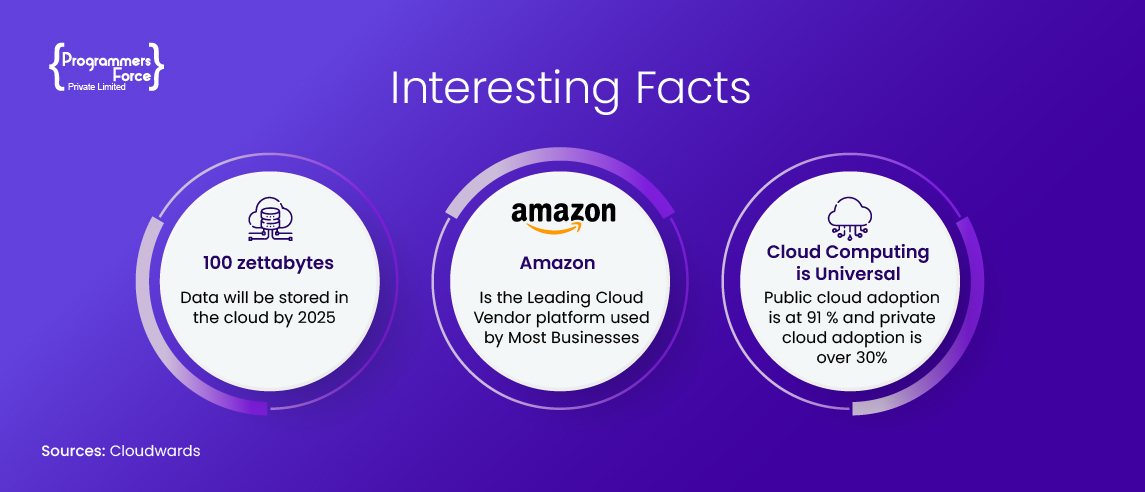 Types of Cloud Computing Services
The cloud computing landscape comprises four different types of services.
IaaS (Infrastructure-as-a-Service)
PaaS (Platform-as-a-Service)
SaaS (Software-as-a-Service)
Serverless
Each model represents a different approach to the cloud and deploys services differently.
IaaS
​​Provided by cloud computing providers, these are the bare minimum services available. Pay as you go for the use of a cloud provider's servers, VMs, storage, networks, and operating systems with Infrastructure as a Service (IaaS).
PaaS
The term "platform as a service" is used to describe cloud-based services that provide a hospitable environment for creating, testing, distributing, and managing software applications on demand. With PaaS, developers can focus on building their apps instead of the underlying infrastructure (such as servers, storage, network, and databases) that supports them. This makes it much easier for them to increase their access to the market.
Serverless
A subset of PaaS, serverless computing is concerned with developing app features without the overhead of constantly monitoring and maintaining the underlying server and infrastructure.
Cloud services take care of infrastructure maintenance, capacity management, and server administration. Scalability is not an issue with serverless architectures because resources are only utilised when a predefined action is taken.
SaaS
Software as a service, or SaaS, is a model for delivering apps over the Internet on demand and usually in exchange for a subscription fee. Providers of SaaS take care of the software and its infrastructure in the cloud with regular updates and patches. Users access the programme via the web, typically on a mobile device or personal computer.
What Are the Benefits of Cloud Computing?
Cloud computing has come a long way since it first started over a decade ago. User concerns about data privacy and data breaches are finally going down as cloud computing service providers work on tightening their network security.
Here is why we prefer cloud computing over others:
1. Pay-as-you-go Model
Don't want to pay a fixed price? No worries. Go ahead and choose a "Pay as You Go" model, where you pay only for the services you use. This model is excellent as it scales with your business requirements.
2. Easy access to data from multiple access points
Get access to your data through safe, authorised, and multiple access points such as smartphones and laptops.
3. Faster time to market
Retire old instances or fire up new ones in mere seconds. This cuts the time to launch products, test new ideas, and design applications.
4. Highly secure
Despite the negative talk about cloud computing, it has only grown better with time. Cloud computing is actually much more secure than saving data on external hard drives. The automatic maintenance, security features, and regular updates all make it difficult for hackers to break in.
5. Get back in time
When recovering a previous instance of data, businesses lose important files and folders. Plus, your chances of losing data when kept in the cloud mean that any type of hardware failure or malware will not have an impact on your data.
Cloud and Modern Business Industry
With time, businesses are employing cloud computing in different ways. AWS (Amazon Web Services), Microsoft Azure, and Google Cloud are some prominent examples of modern cloud models.
Many firms maintain their applications and data on the cloud, while others use a hybrid model by keeping certain data on private servers and others on the cloud.
The data storage platforms like Google Drive, Dropbox, and OneDrive are examples of cloud platforms being used by businesses as well as sole individuals.
Where Programmers Force Steps In
As firms are moving their services from on-premises to online repositories, cloud computing is the next big thing in the modern development landscape. With major players joining the cloud network with higher emphasis, the future holds great innovation in the sector.
Programmers Force is envisioned to bring new changes in the modern cloud industry by adopting new and secure solutions. We aim to provide excellent cloud services suited for businesses of all sizes. And apart from that, there is always a need for skilled developers to join our mission of revolutionising the IT sector.